Internet of Things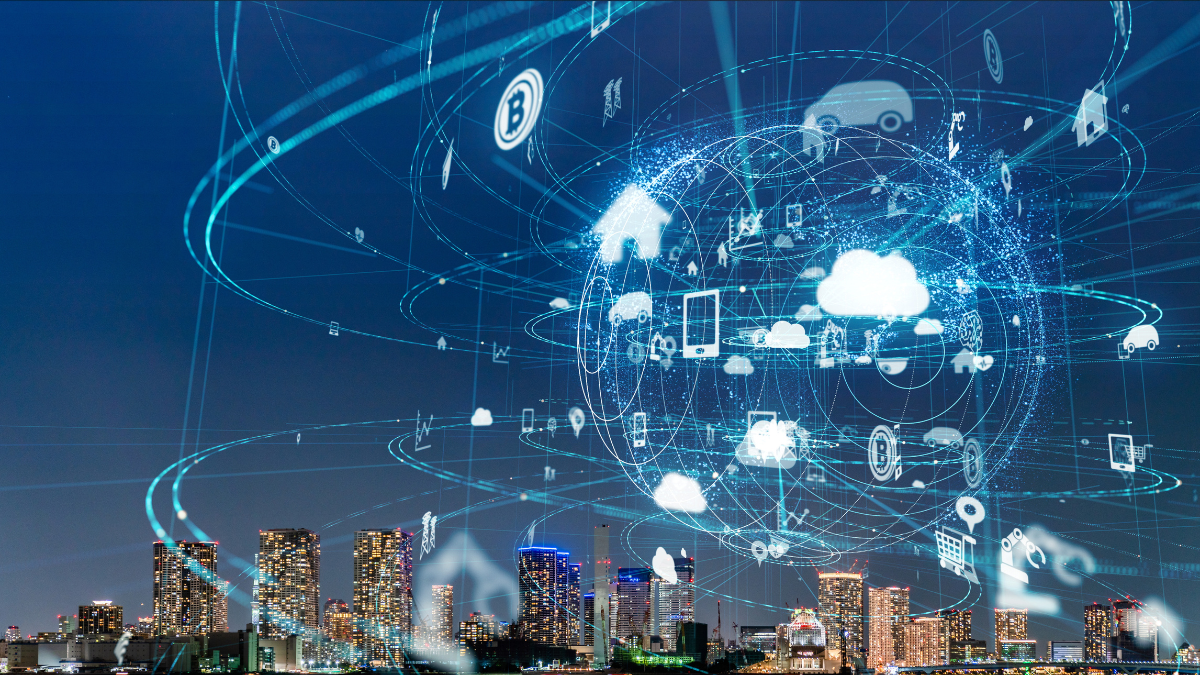 The Internet of Things is the biggest buzzword (phrase) in electronics today. Defined simply as 'machine-to-machine communication'; in an increasingly wireless world the interconnect industry still has a huge part to play.
The concept of the Internet of Things has been around for much longer than you might expect. Although the term wasn't officially coined until 1999, one of the first examples of an IoT device was a Coca-Cola machine located at Carnegie Mellon University in the early 1980s. Local programmers connected to the dispenser through the Internet to check if there was a drink available (and if it was cold) before going to buy one.
What once was a big-picture idea, only to be understood by engineers and computer enthusiasts, is a concept now understood at a consumer level by Hive homeowners or wearers of smartwatches – but these applications really are just the tip of the iceberg. With the dawn of the data age, the 4th Industrial Revolution (Industry 4.0) and 5G connectivity for all promised by 2028, let's look ahead to where connectors fit within this digital picture.
Transportation
In 2022 the average car has 150 ECUs (Electronic Control Units) with some high-end cars having 250 or more. Each sensor communicates vital information to the car's computer to allow for a smooth driving experience and do everything from controlling your electric windows to running the braking system.
Facilitated by the (almost) instant communication speeds of Edge Computing, the uses of IoT in cars and transportation will change the way we commute forever. V (vehicle) to X, will exchange data between cars, traffic management systems, pedestrians and weather stations to get you to work safely, on time and keep your loafers dry.
On the edge of the cloud, where speed is the critical factor USB connectors may be used for their reliability, not only as part of the infrastructure but in relation to mobile, pedestrian and consumer devices within the IoT.
Aviation
Airlines often lease engines from the manufacturer so their performance and reliability can be consistently monitored remotely. Each jet is filled with sensors that relay information back to a central hub allowing engineers to produce a digital twin via the IoT. This level of monitoring can only be executed on this scale by a computer so it can alert pilots with vital maintenance information. The IoT can even send out a replacement part to the correct airport to ensure minimal time out of the air.
Although sometimes considered to be old technology, D-subs are still a popular choice in the world of air travel. A classic connector for a reason, d-subs by EDAC and MH provide D-subs with a wide variety of footprints in vertical or right angle through hole PCB styles – making it an easy fit.
Industrial: The Smart Factory
The IoT can diversify any production line. Although it is not really a 'line' at all anymore (more groups of 'cells'), each machine can pass instructions to one another to increase productivity and reduce errors.
RFID tags are used all over the factory to track the location of a component. In addition, each production cell is filled with sensors to track: distance, pressure, temperature, InfraRed, light and vibration, with the work of each machine being inspected via video.
At every step of the way, information is shared between each machine to improve the process. Modular connectors such as edacJAX and MH RJ45s are vital for data transfer. Even with wireless communication and WiFi, cabled networks will remain important in factories and offices.
Agriculture: The Smart Farm
Farmers have always been early adopters of new technology. From ploughs, to tractors, to self-watering systems – the industry has consistently been open (quite literally) to advancing tech in the field.
Large investments in autonomous machines and science fiction-esque developments in tracking cows (The Internet of Cows?) will lead to savings in the long run as processes are streamlined and efficiency is increased.
Where environmental factors such as wind, rain and dust are factors, an EDAC waterproof connector is a good choice. The E-seal range uses a proprietary epoxy sealing process which seals the entire back of the connector rather than at individual pins, making it ideal for outdoor use.
Looking further ahead: AI, machine learning and digital twin technology will be among the next phase of ideas to expand the potential of the IoT. From a Coca-Cola machine to state-of-the-art healthcare; design engineers and computer scientists will work together to make the ideas of 1980's action movies a reality.
---
Go Back